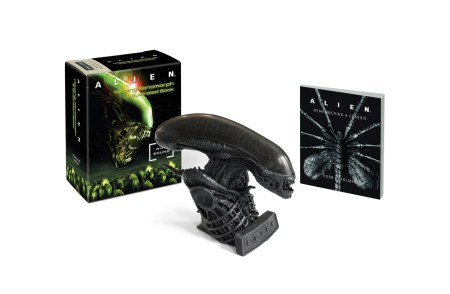 Alien: Hissing Xenomorph and Illustrated Book
With Sound!
Xenomorph is back! This one-of-a-kind kit features a Xenomorph bust figure with pop-out inner mandible head and hissing sound at the push of a button.
A must-have collectible for fans of the cult film series, the kit also includes a 48-page book featuring quotes and full-color photos from the original 1979 Alien film.
Alien dimensions: 4″ (l) x 1.75″ (w) x 3″ (h)
Read More